2. Gold ("Oro"), "Joven" (Young), or "Joven Abocado" (young and smoothed)
This tequila is a "Blanco" or "Silver" with added ingredients such as caramel coloring, sugar-based syrups, glycerin and/or oak-tree extracts. These additives are meant to give an "aged" appearance and help reduce the harshness. This tequila is often the type chosen for margaritas or other tequila mixed drinks. They are known as a "mixto" because they are not made from 100% agave. Cuervo Especial and Sauza Gold are popular brands found on the shelf in stores and bars throughout the United States.
3. "Reposado" (Rested)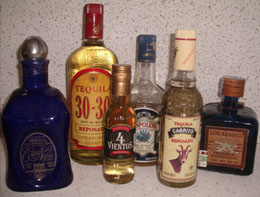 This is a "blanco" that has been aged in wooden casks or barrels. The Mexican government mandates that reposado be rested in wood for at least two months and up to one year. This is where the tequila begins to take on complex characteristics, becoming a pale color with increased darkness for every month it is aged. This length of aging tends to mellow the alcohol bite while retaining much of the desired agave taste. Reposado accounts for the majority of tequila sales in Mexico. The demand and price for reposado has risen sharply in recent history.
4. "Añejo" (Vintage or Extra Aged)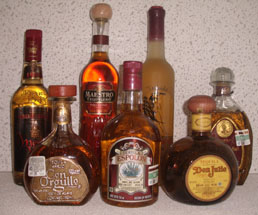 In order to be categorized as "añejo", the tequila must be aged in sealed oak barrels for a minimum of one year. In addition, the Mexican government requires the barrels to have a maximum capacity of 600 litres. This aging process develops the tequila, resulting in more sophisticated taste, darker color, pronounced wood flavors and a silkier body. The richer body comes from glycerin in the wood that transfers to the tequila during the aging process. As the agave flavor tends to fade with aging, some experts believe tequila is at its peak when aged less than 5 years. Distillers commonly use cognac or American whisky barrels or French oak casks to age their precious añejos. However, due to evaporation that can occur in wooden barrels, the añejo may be moved to stainless steel tanks after the required and desired aging is complete. Aged tequilas are best enjoyed with a brandy snifter, wine glass, or similar having a bowl that tappers to the mouth of the glass, such as the official tequila glass made by Riedel Crystal. Read more about this in our Tequila Tasting Page.
5. "Extra Añejo" (Ultra Aged)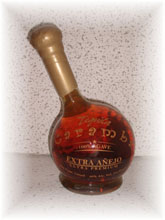 This new classification was formally announced in 2006. To identify the tequila as "extra añejo" it must be aged for a minimum of 3 years. The oak casks or barrels must have a 600 liter maximum capacity, but usually will be smaller than 200 liters. These tequilas will generally be very rich in body and flavor with hints of wood, smoke, chocolate and caramel. The price will likely be rich as well.
6. "Reserva de Casa" and "Reserva de la Familia"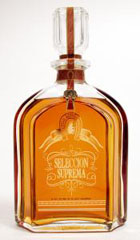 Most every producer can manufacture premium tequila if desired, and some do although not necessarily in large quantities. Limited production premium tequilas can be single-barrel products and normally will be of the añejo variety. However, they can also be a reposado, and sometimes are labeled as a Gran Reposado. If you get the opportunity to sample a producer's limited edition, consider it a treat as these tequilas generally will be in relatively short supply and can be rather expensive. A couple examples are Cuervo's Reserva de la Familia and Herradura's Selección Suprema, the latter which can set you back over $250 US in Mexico.
7. "Flavored Tequila" and "Tequila Liqueur"
Another trend on the rise is the production of tequila-flavored beverages. These liqueurs and flavored drinks vary considerable when it comes to the level and quality of tequila they contain. Read the label to determine if the product contains 100% agave or mixto tequila, or possibly no tequila at all (which may not be indicated on the label).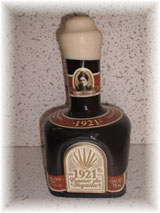 1921 Tequila Cream was introduced in the US during 2005. It is a cream based liqueur, similar to an Irish cream, but with a significant difference of being made with tequila instead of whiskey. " 1921 Tequila Cream is loaded with bold coffee latte, caramel & wild flower honey aromas which follow through to cocoa, latte and agave flavors. It has a roasted nutty tequila fade", reports the Beverage Tasting Institute. 1921 Tequila Cream can be used in place of cocktails that call for Irish cream to give it a Mexican flair. It is considered a cream based liqueur.




Orendain boasts their Crema de Membrillo is developed with natural essences of the finest resources in Mexico. This liqueur contains about 13% alcohol and has a unique fruity flavor with hints of apple, apricot, strawberry and pear. It can be enjoyed as an appetizer or a dessert beverage. Orendain also produces Créme de Almendrado, a beverage made from tequila and natural almond essences. This beverage is 30% alcohol and can also be enjoyed as an after-dinner or dessert drink.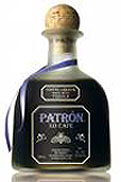 Patron XO Café is a coffee liqueur that yields a delightful transition of tequila, coffee, and chocolate flavors. It contains 35% alcohol and has a dry (not sweet) taste which is different than most low-proof coffee liqueurs. The higher alcohol level helps bring out the premium coffee and tequila flavors. It can be enjoyed by sipping, as an ingredient in a cocktail, or as a topping for a dessert.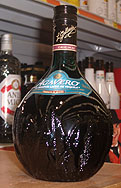 Agavero is a liqueur created from a blend of 100% blue agave añejo and reposado tequilas hand blended with the essence of Damiana, a flower indigenous to the mountains of Jalisco. Some believe this flower is an aphrodisiac. Agavero is produced by the Cuervo Distillery and has an alcohol content of 32%. It can be sipped, mixed in a cocktail, or used to complement a dessert.