2012 TRIP TO JALISCO -
TEQUILA COUNTRY (Part 3)
Saturday, September 15th, we started the day as usual with a solid breakfast on the courtyard in front of the main church (pictured above).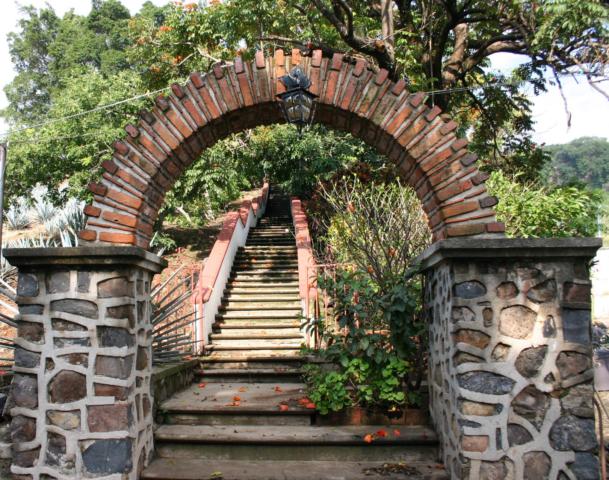 Our plan for the day was to visit two factories that create some of our favorite tequilas. Our first visit was to the Fortaleza plant a few blocks from the main plaza.

Owned by 5th generation tequila producer, Guillermo Sauza, this plant utilizes artisanal production methods that have long been replaced by most tequila manufacturers.

Fortaleza, previously sold in Mexico under the Los Abuelos label, is a small-batch tequila made the old fashioned way.

The agave is slow-cooked for 30 hours in a traditional horno (brick oven).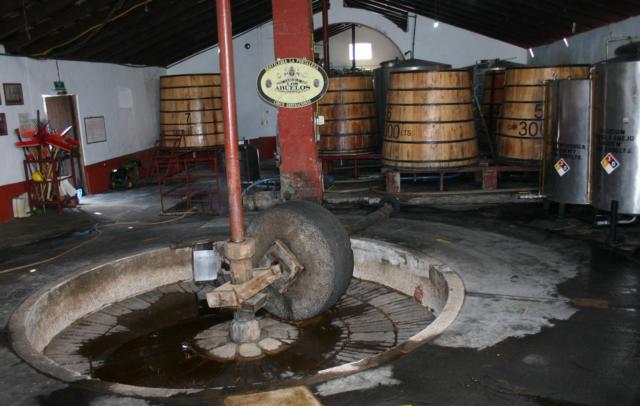 The roasted piñas are then crushed by a heavy stone wheel (tahona) pulled around by a tractor.

Fermentation occurs in wooden vats using natural yeast (no additives).

Distillation is performed by small copper pot stills.

The hand-blown bottles and hand-made stoppers are additional examples of a labor-intensive process that focuses on quality rather than quantity. The result: An ultra-premium tequila that is hard to match.

Our host for the tour, Claudia Gomez, explained some of the history behind the Sauza family. When the well-known Sauza company was sold, the small Fortaleza production line was not included in the deal.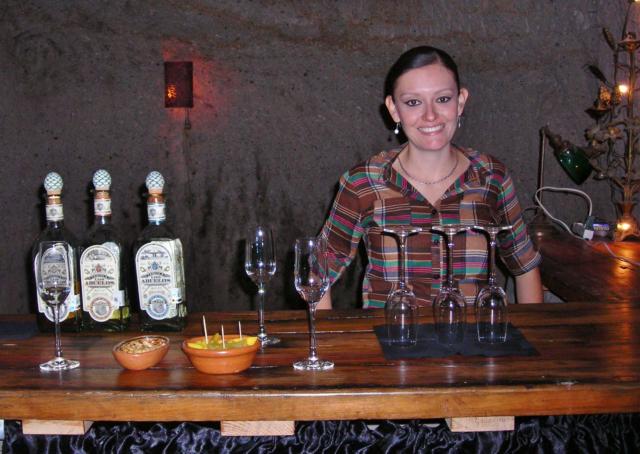 While Sauza, now owned by Beam Global, has led the way towards more modern techniques, Guillermo and his team at Fortaleza have stuck with tradition. In my opinion, Sauza's innovation (which I expect has greatly reduced production cost) has not resulted in a superior product.

Fortaleza's production area is tiny in comparison to neighboring giants Sauza and Cuervo, thus our tour of the facility went relatively quick.

Upon completion of the tour, we were treated to some quality time in the notorious Cava de Fortaleza. This natural cave located next to the production area has been turned into a cozy bar for tasting some of the best tequila in the region. We sampled Fortaleza Blanco, Reposado (both Lot 14) and Añejo (Lot 12). The Reposado rests for six months and the Añejo is aged two and a half years in American oak whisky barrels.

Thanks a bunch to Claudia for her time and hospitality. Watch a video about this distillery at: Fortaleza Video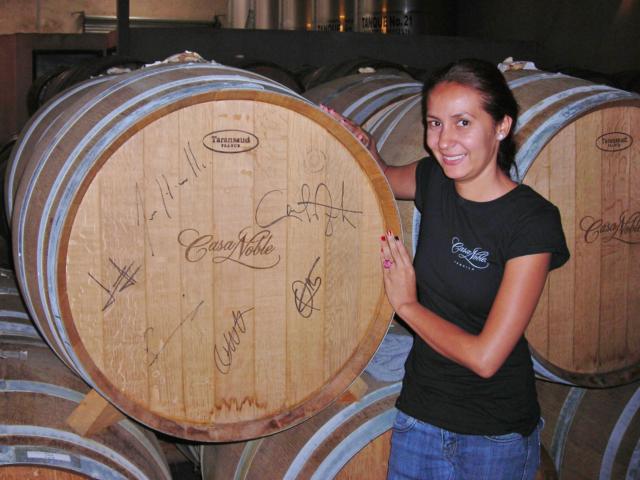 Many tequila distilleries are within walking distance of our hotel. However, our afternoon appointment at La Cofradia required a short taxi ride.

We were greeted by Cinthia Alvarez of Casa Noble (also located at La Cofradia distillery). Pictured here, Cinthia stands next to a barrel signed by musician Carlos Santana (new partner to the Casa Noble team).

We were escorted around the facility where they are currently producing Casa Noble tequila… Good timing once again.

We tasted the oven-cooked agave as we observed the mechanical shredder in action. Casa Noble is different from most tequilas in that it is triple-distilled and 100% USDA Certified Organic.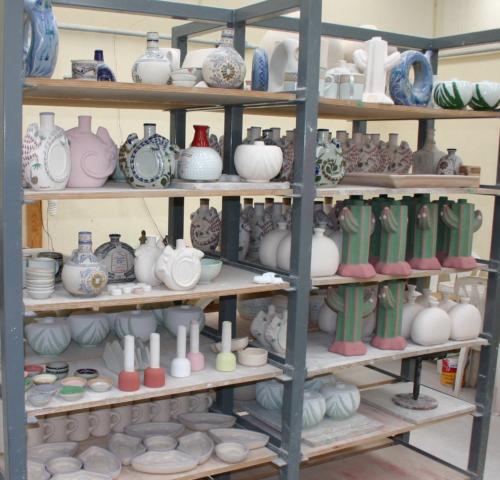 We visited the ceramic bottle factory, new to the distillery since out last visit in May 2011. La Cofradia uses many different bottle designs for their tequila. Now they have the ability to produce the bottles on location.

Next we meandered through La Cofradia Museum where Cinthia presented historic information about the roots of the distillery as well as details surrounding an interesting collection of photographs, paintings and other related memorabilia. It is an impressive collection.

Finally, we made our way to Casa Noble's barrel room where we sat down to a formal tasting. Our spirits were high as we prepared to indulge. Casa Noble Tequila is also one of our favorite brands.

Cinthia supplied fresh herbs and a tequila aroma kit to aid in the experience. As we proceeded through tasting Casa Noble Blanco, Reposado, Añejo and Extra Añejo, she passed aroma samples around to see if we could recognize them and detect them in the tequila. It was challenging and educational. We were able to identify several of the aromas while we were stumped by others. Cinthia is working towards her certification as a Catador.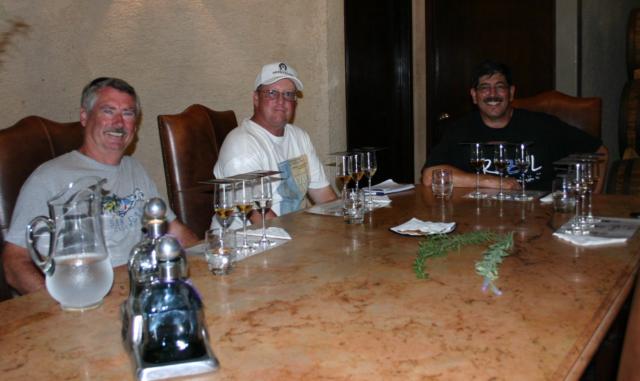 Casa Noble uses new French oak barrels. It does make a difference. Their tequilas far exceed the requirements for time-in-barrel. The extra time in French oak casks has resulted in complex, balanced and full-bodied characteristics. Hats off to the folks at Casa Noble for producing a fantastic line of tequilas.

Tequila Connection wishes to extend our sincere appreciation to Cinthia, Pepe and David at Casa Noble and Carlos at La Cofradia for a very enjoyable tour of their facilities.

You can watch a video about Casa Noble at:
Casa Noble Overview

After returning to the central plaza, we weaved our way through the crowded carnival area and found a strip of taco stands lined with customers. Thanks to some rapid service we got our order in a couple minutes. We snagged an open table and enjoyed a plate full of carne asada tacos with all the toppings. One bite and you understand why there's always a crowd.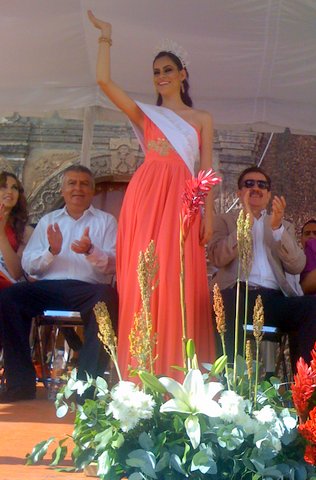 Saturday evening kicked off celebrations in honor of Mexico's Independence Day. People came from neighboring towns to witness the Reyna de las Tequila (Queen of Tequila) contest and crowning of the winner.

Following the contest, fireworks were set off in front of the church. The church, called La Inmaculada Concepciòn de Maria, is a focal point where locals congregate and socialize on weekends and holidays.

There were food and beverage vendors, live entertainment and a carnival for the kids all located around the central plaza.

Sunday morning, September 16th, we watched Tequila's Independence Day parade from a 2nd story restaurant on the main boulevard.

The parade was led by the Mayor and newly crowned Queen of Tequila along with the runner ups from the previous evening's contest. There were many school groups dressed in their uniforms, some with bands, most without. There were some talented horses and riders that put on a show for the local crowd as they made their way towards the church.

Later that day, Lucha Libre (Mexican wrestling match) was going on nearby, but we were elsewhere at the time. The plaza was crowded with people and the carnival rides were busy with children. A crowd of young adults were dancing to a live band. Sounding off were occasional firecrackers as the locals continued celebrating the holiday.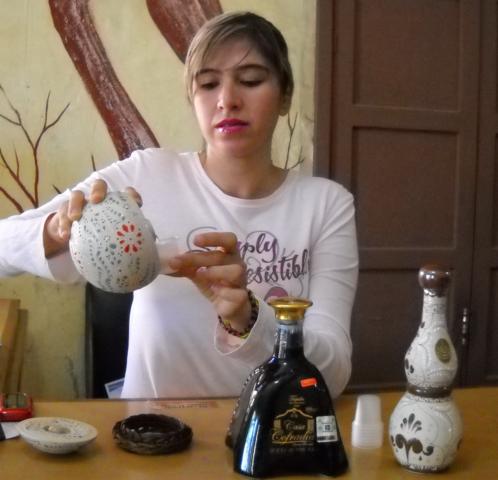 After roaming the streets shopping for souvenirs and gifts, we again found ourselves at the Cuervo distillery contemplating purchase of their Reserva de la Familia tequila. However, limitations on the amount we can take back across the border dictated otherwise.

A few steps from Jose Cuervo on the edge of the plaza we found several vendors displaying their hand-made jewelry. Haggling is common and usually results in a better price as long as you are reasonable and respectful.

We joined Don Javier for another round of Batangas at La Capilla Bar and were entertained by a well-polished mariachi duo. The lead singer played guitar while his bongo player kept the beat. Javier joined in singing some of the melodies. It was very relaxing sipping cocktails and listening to the songs.

We popped in at La Cofradia store and sampled yet more tequila. They had a good selection of tequila packaged in fancy ceramic bottles. Casa Noble Tequila was also available.

The following morning we rode to Guadalajara with our friend, Rogelio Mejia, a local guide Rene and I toured with back in 2010. Rogelio protested when airport security required us to pay 20 pesos to unload from the van. Eventually the agent got his pesos and we got on our way. Thanks Rogelio for getting us there safely and with time to visit the duty free shops.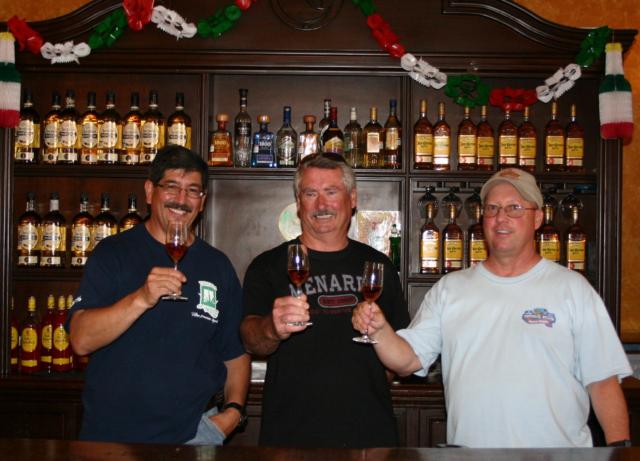 Our early afternoon flight departed on time getting us back to TJ before 6pm. We grabbed a taxi and headed for the San Ysidro border crossing and had no hiccups clearing customs with our luggage (our prized tequila included).

I wish to express my appreciation to Rene for his assistance translating (and keeping our taxi fares reasonable). Also, a big thanks to him and John for their help photographing our experience.

I look forward to additional visits to the enchanting areas of Jalisco where our favorite spirit is produced. Viva Mexico!

Story written by Cary Hershberger, 20 Oct 2012.

Click here to view a photo gallery comprised of images from our 2009 through 2012 Jalisco Trips